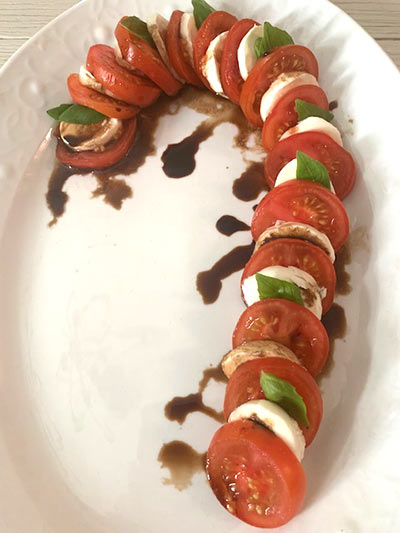 Candy Cane Caprese Salad
Ingredients:
Tomatoes, sliced (I used vine-ripened, smaller size)
Mozzarella cheese, sliced (I used bocconcini balls sliced)
Basil leaves
Pinch of salt
Pinch of pepper
Balsamic Vinegar
Instructions:
Start with a slice of tomato and then slice of cheese, alternating until desired length reached. Shape like a candy cane. Add basil between layers of tomato and cheese. Drizzle with balsamic vinegar, sprinkle with salt and pepper. Enjoy!