Welcome to Christmas, Colorado News with Nell!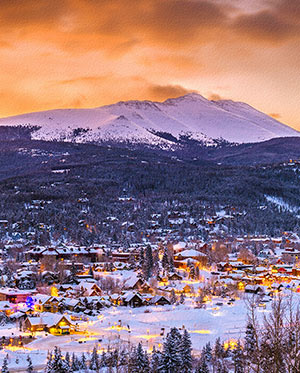 Happy Mother's Day weekend from me, Nell McBride, and all my peeps in Christmas, Colorado! I don't know what's going on weather-wise in your neck of the woods, but it's a snowy Friday night here in Christmas. We're expecting another six inches of the white stuff, and I've got my fingers crossed it holds off for a bit. Ty, Sophia, and I are heading up Blue Mountain in a few minutes to ensure everything is in order for this weekend's Mother's Day celebrations at the lodge, and Sophia's not the best winter driver. We have a brunch planned for tomorrow followed by a tea on Sunday.
Dame Alexander, she owns the local tea shop, got her nose out of joint about that but half the town is expected to show up and there's no way her shop on Main Street can handle those numbers. To pacify her, Chloe, she's the mayor of Christmas, suggested Dame Alexander provide the refreshments for my Mother's Day Mystery Night tomorrow at my bookstore. I agreed as long as Grace, the owner of the Sugar Plum Bakery, provided the cupcakes. I'm not one for the fancy little sandwiches they serve at the tea shop.
But apart from kowtowing to Dame Alexander, it should be a fun night. Sophia's excited because we're reading UNTRACEABLE, book 1 in the Tracer Series by Laura Griffin. She's one of Sophia's favorite romantic suspense authors. The series features an elite team of forensic scientists and Sophia says each and every one of the books is a page-turner, so I'm all in.
We're also being doing a Q&A for Sophia and Adam's book, ONE NIGHT IN CHRISTMAS. We had a release party at the bookstore Tuesday night, but now that Femme Fatale's customers have read it, they want the inside scoop, and they want it from Adam. My customers have a thing for a man in uniform, and I can't say I blame them. My step-grandson is also an incredibly handsome man, which is why I suggested he bring Zeus, his K-9 partner, for protection. Plus, I love that dog. I have a poem I plan to read at the end of Mother's Day Mystery Night in honor of Zeus. You can read it below.
There's Sophia and Ty pulling up outside the store, so I'd better going. If you're in the area, be sure to stop by this weekend. We'd love to have you!
Until next time, happy reading!
Nell xo
Trust in me my friend for I am your comrade.
I will protect you with my last breath.
When all others have left you
And the loneliness of the night closes in,
I will be at your side.
Together we will conquer all obstacles
And search out those who might wish harm to others.
All I ask of you is compassion,
The caring touch of your hands.
It is for you that I will selflessly give my life
And spend my nights unrested.
Although our days together
May be marked by the passing of the seasons.
Know that each day at your side is my reward.
My days are measured by
The coming and going of your footsteps.
I anticipate them at the opening of the door.
You are the voice of caring when I am ill.
The voice of authority over me when I've done wrong.
Do not chastise me unduly
For I am your right arm,
The sword at your side.
I attempt to do only what you bid of me.
I seek only to please you and remain in your favor.
Together you and I shall experience
A bond only others like you will understand.
When outsiders see us together
Their envy will be measured by their disdain.
I will quietly listen to you
And pass no judgment.
Nor will your spoken words be repeated.
I will remain ever silent,
Ever vigilant, ever loyal.
And when our time together is done
And you move on in the world,
Remember me with kind thoughts and tales.
For a time we were unbeatable,
Nothing passed among us undetected.
If we should ever meet again on another field
I will gladly take up your fight.
I am a Police Working Dog and together
We are GUARDIANS of the NIGHT.
author unknown